Platamona Beach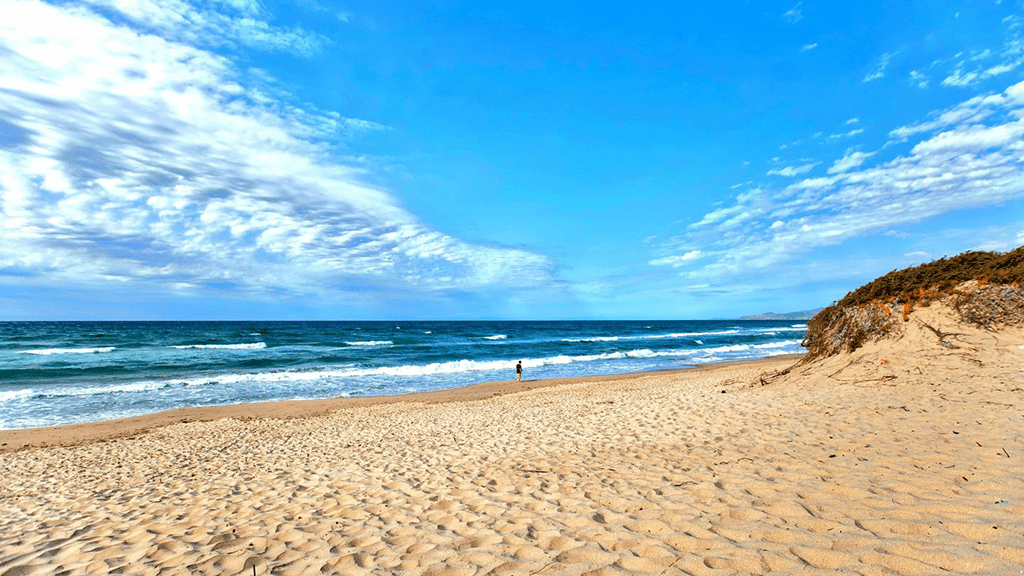 Known everywhere for its beauty, no one can resist the lure of Platamona beach, the favourite one to the people of Sassari.
We know you're eager to visit it too, so we're gonna share with you the essential information for an unforgettable experience.
Here's how it is, where it is and how to get there easily.
What the beach of Platamona is like
It is the busiest beach but at the same time the quietest, how is that possible?
'Platamona' is a name that indicates a flat and particularly large area. In fact, it perfectly describes this sandy expanse.
At 15 km long, Platamona is the longest beach in Italy!
Surprising as it is, this is certainly not the reason why it is the favourite of those who spend their holidays in Sassari.
There are many factors; let's start with the landscape.
Landscape
The beach varies greatly from area to area. In the western one, the sand is fine and white, while the eastern one has more compact sand with thicker grains and a beautiful golden colour.
What's common to every zone of this breathtaking beach is the seabed.
A shallow, sandy seabed, gaining depth very gently. This makes Platamona a beach suitable for families with children.
More reasons to choose this beach:
How the beach of Platamona is equipped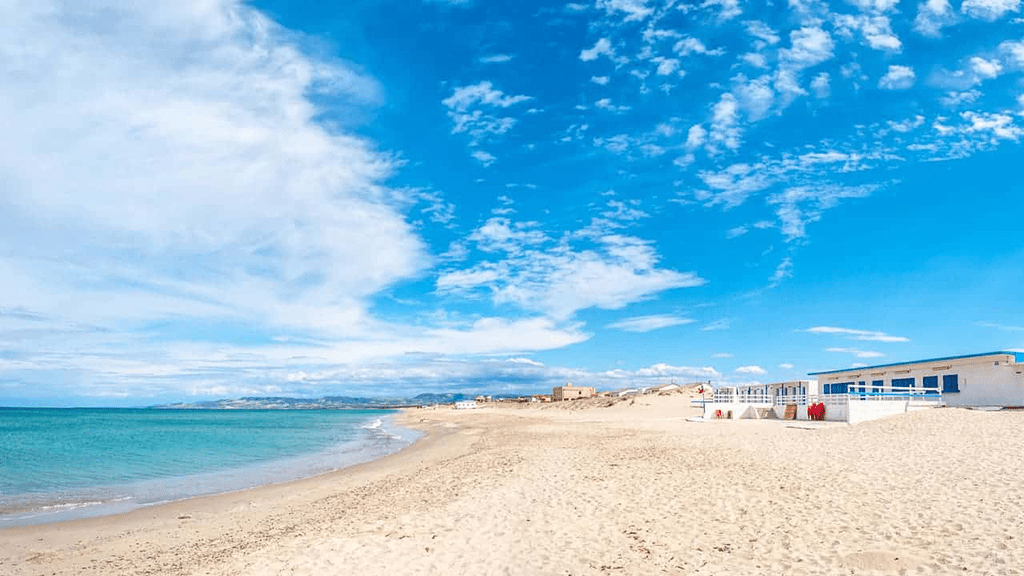 This beautiful place is divided between equipped lidos and public beaches.
All are accessible to wheelchairs.
For camping enthusiasts, there is a dedicated area for camper vans. We have also large car parks right next to the beach.
The ultimate in convenience!
This destination is a paradise for water sports enthusiasts too.
Surfing and Windsurfing in Platamona
The crystal-clear waters are irresistible to divers. However, Platamona is a favourite destination for surfers and windsurfers too.
When the sea is a bit rough, dominating the waves while balancing on a surfboard is an experience that makes you feel as alive and free as the wind!
If you prefer quieter activities, however, you can go snorkelling or book an unforgettable boat trip.
In short, the variety of scenery, its accessibility, the changing colours of the water and sand make this beach one of the most popular destinations every summer.
But don't be intimidated by the crowds.
In spite of the high number of people, Platamona is a paradise for those who want peace and space.
15 km long and up to 30 metres wide, there is plenty of room to keep your distance and enjoy a few hours of relaxation in peace and quiet.
Where exactly is this paradise?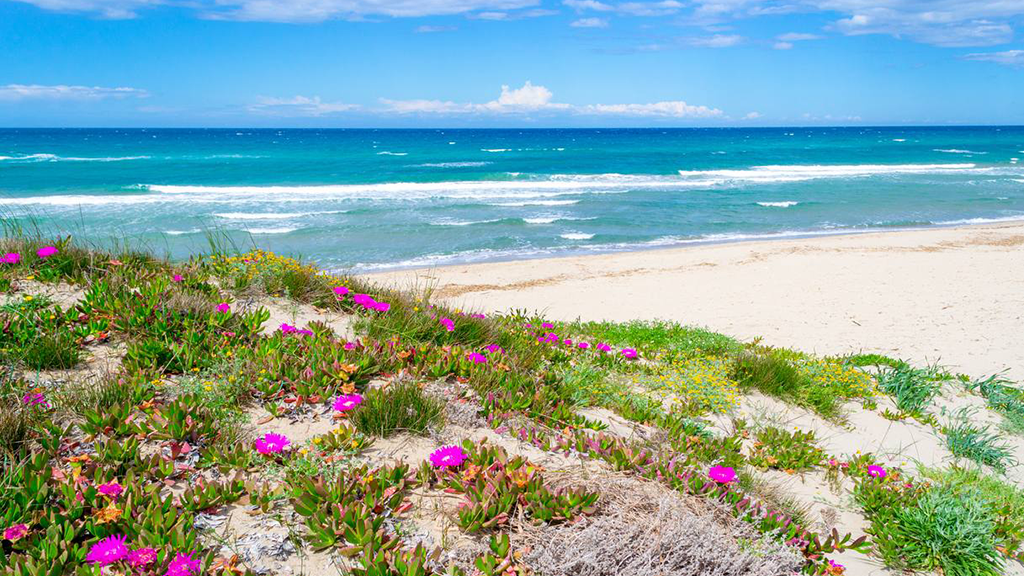 Where is the beach of Platamona?
This wide sandy coastline is located in the centre of the Gulf of Asinara, in the province of Sassari.
Due to its length it's divided into 'combs' located in three territories: Sassari, Porto Torres and Sorso.
This fantastic beach is only 10 km from the centre of Sassari, so reaching it is quick and easy.
How to get there
Public transport in Porto Torres is one of the ways to get to the beach in a short time.
For those wishing to reach it by car, it is just as easy.
Starting from Sassari, just follow the direction to Porto Torres and turn to Castelsardo when you're almost there.
From there you will find directions to the magnificent Platamona.
Now that you know how to get there, do you want to know where to stay?
Domus 81 Luxury Villa in Sassari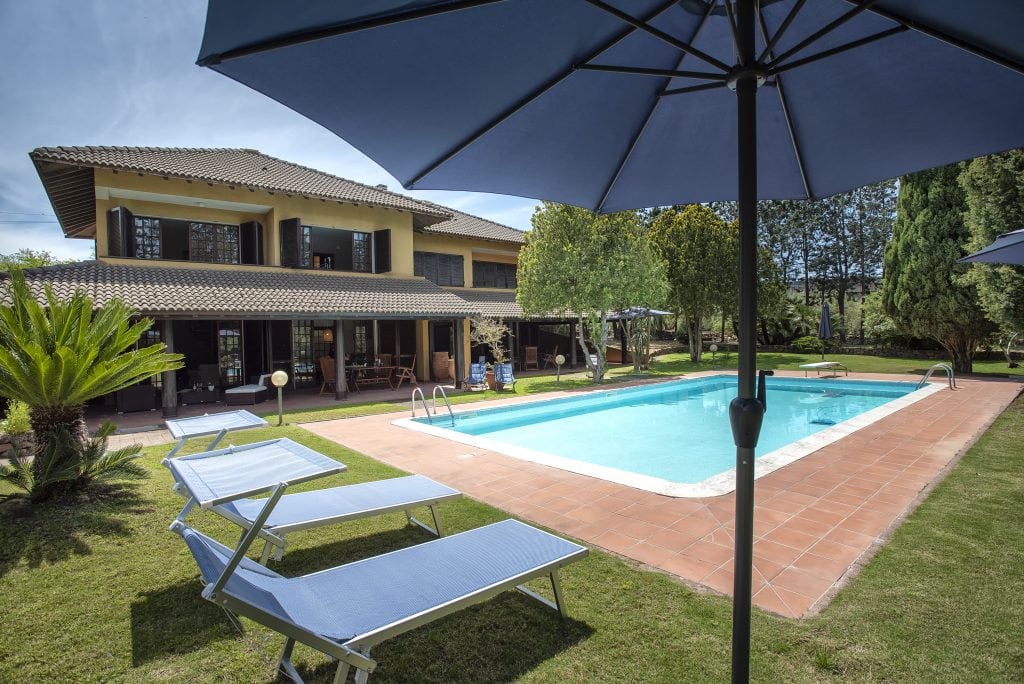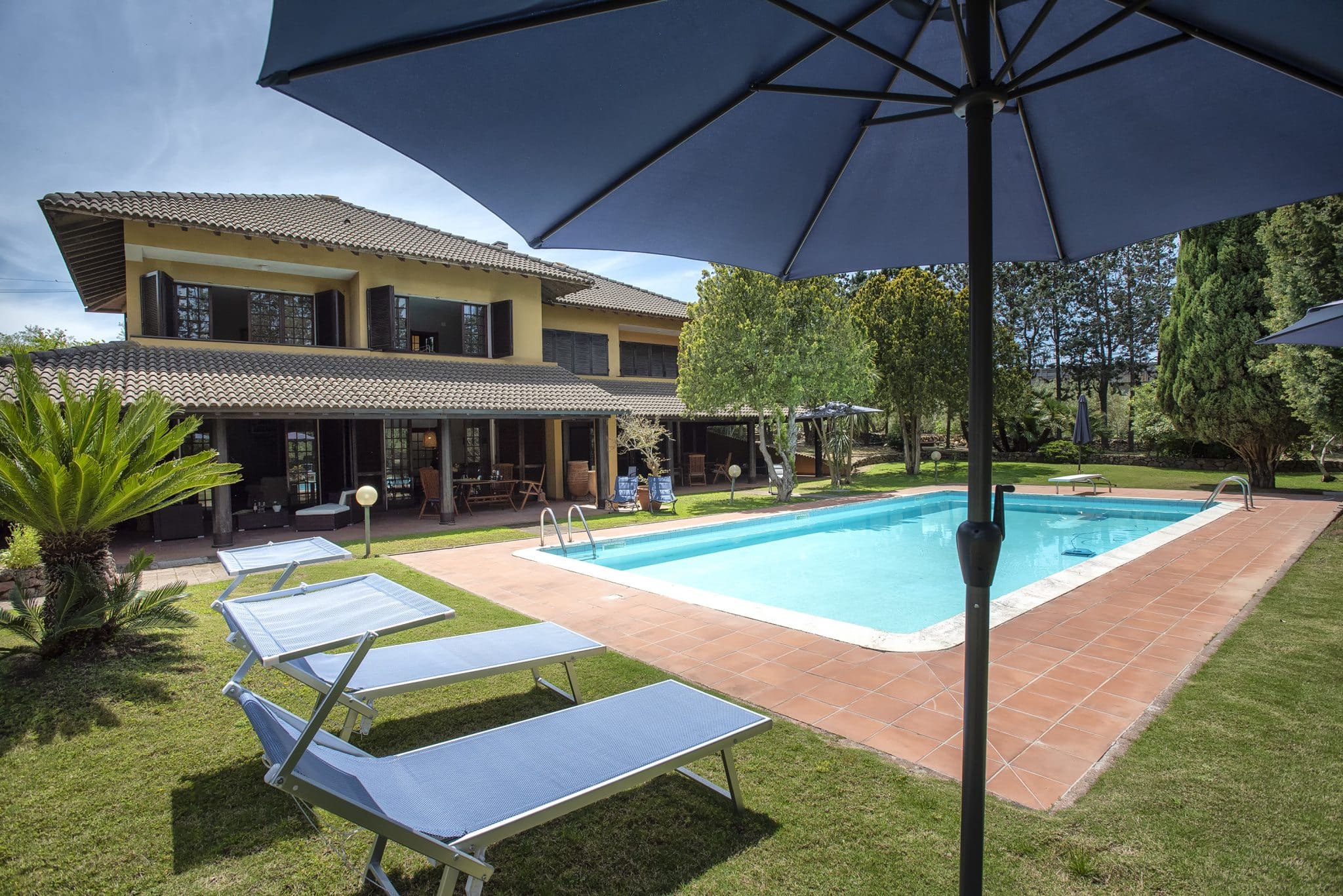 Surrounded by greenery, just a few minutes from the historic centre of Sassari, Domus 81 is within easy reach of Platamona and all the beautiful beaches of Alghero.
Equipped with a swimming pool, a barbecue and private parking, the villa consists of two units that can accommodate up to 6 people each.
We value your privacy, which is why each unit has its own private entrance and is equipped with every comfort.
The villa is located in a strategic point away from the chaos of the city, but just a few minutes from the historical centres of Sassari and Alghero.
Discover the villa at the link Domus 81.