Monte Minerva : excursion to the Nature Oasis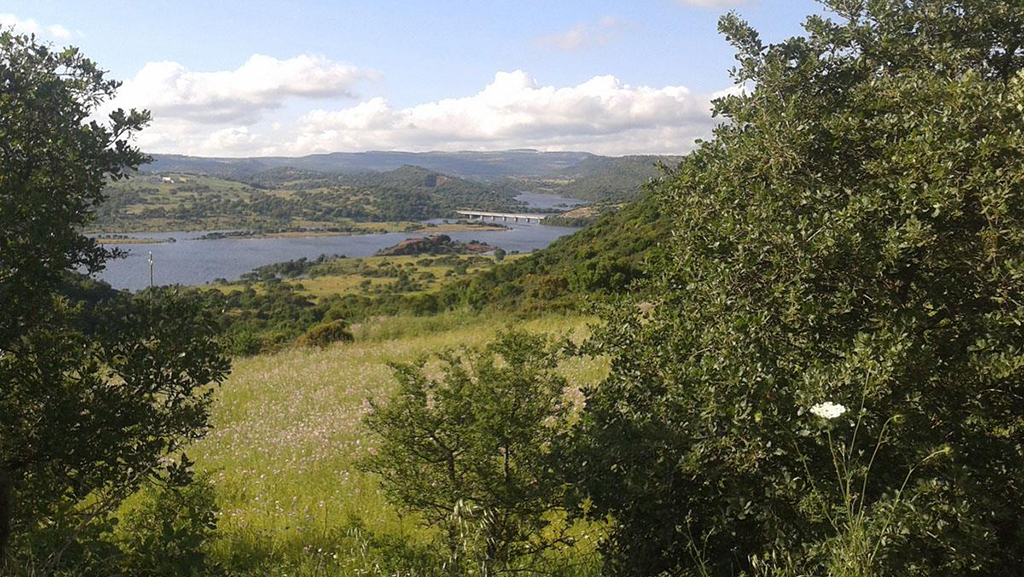 Not everyone knows this place because Monte Minerva is not one of the usual tourist stops. Since there are rumours that it is a heavenly place, however, our staffer Monica did not shy away from it.
This is the story of her experience discovering this oasis in Sardinia.
Discovering Monte Minerva
I have been told that this place is really worth seeing. Will it be true?
While we wait to find out, I am going to tell you how to get there and what the route is like:
How to reach the Monte Minerva Oasis
The Oasis is about 30 km from Alghero. From the road to Bosa, one must turn onto the inland road towards Villanova Monteleone. From there, continue on to Monte Minerva.
So far, it is all very, very simple.
The landscape leading up to our destination is surprising and perhaps different from what one might expect: in this season, expanses of green meadows and white mantles of daisies cover the hills. Nature shows itself in all its power with lush vegetation, a mixture of typical mountain and Mediterranean scrub.
It feels more like Switzerland than Sardinia and it is a wonderful sight!
We immediately perceive that the place will give us satisfaction in discovering endemic flora and fauna, as it is a naturalistic reserve that is always under observation for optimal conservation of the area.
Trekking to the oasis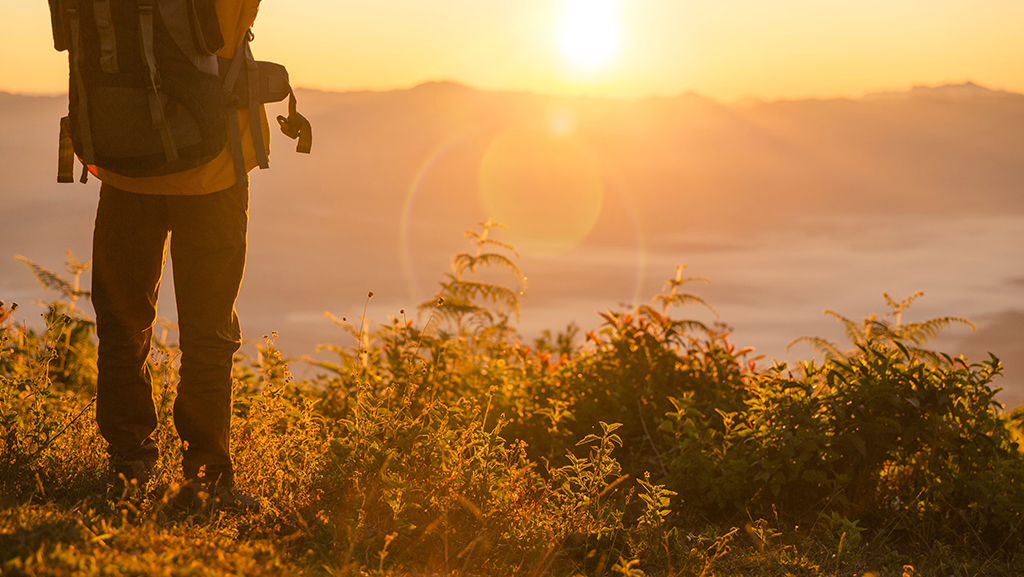 Monte Minerva is home to griffon vultures and golden eagles. We can spot these birds in flight or perched on tree branches quite easily and, with a bit of luck, we might even spy wildcats and martens.
The arrival at the Locanda Minerva is the start of our trekking route. There is a long beaten path, very easy to follow, along which we find a series of gates that must be opened and closed again. Care must be taken to always respect the animals that can be encountered on the path, the most frequent of which are cows with their calves.
Staying on the main road, we arrive after about an hour and a half at a plateau. Here we stop for a snack.
All around us is an incredible landscape, a mosaic of colours and shapes: all the plots of land covering the surrounding hillsides are spread out in a scale of greens against a deep blue sky.
The land is crowded with huge limestone rocks. Some have peculiar shapes that at first glance resemble faces or perhaps masks, but this is a game where there is no limit to the imagination.
Since we have not yet reached the summit, we set off again after a while: just another 10 minutes and we are there.
The summit of the mountain is a huge esplanade. It is somewhat reminiscent of Table Mountain in South Africa.
Monte Minerva from below is a classic inverted cone, but at its summit there is no peak, just a severed tip.
We can feel a strong wind; it seems to come from all directions, and indeed it does. This mountain, precisely because of its position and shape, is buffeted by air currents from different cardinal points.
The Oasis on top of the mountain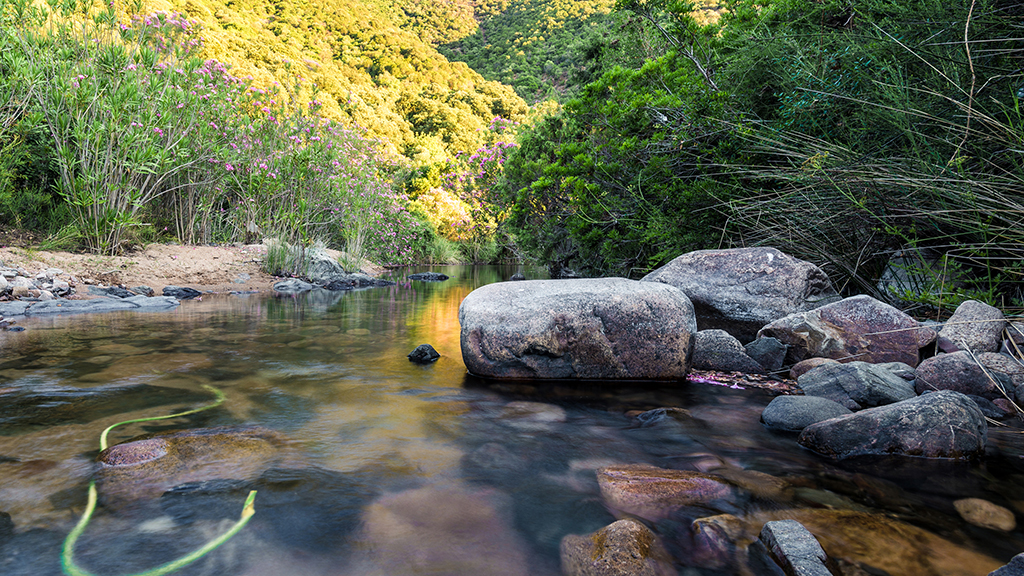 We walk the entire perimeter of the esplanade and see natural freshwater ponds where the animals can water.
All around us are a number of lazy cows: one even sits in the middle of the path and seems intent on not letting us pass. It takes us a while to realise that she is trying to protect her calves, hidden a little further on.
Nature in its purest form!
Along the path we can also see many cork trees. As I understand it, cork is made by cutting the bark at the bottom of the trunk.
On the way back, we meet many grasshoppers who greet us singing as we pass.
Eventually, we arrive back at the point from which we started and head home..
By now, after so many trips together, you know me well enough to be aware that when on an excursion I always take the opportunity to see more places, if they are on the way. So I do this time too.
On the route back, we then pass by the Alto Temo dam, an artificial dam located at the foot of Monte Airadu, near Monte Minerva.
We also visit the Necropolis of Pottu Codinu. The first information on the domus de janas of Pottu Codinu dates back to 1903. Exploration was completed with the 1987 and 1988 excavation campaigns.
But we will learn more about these places in another dedicated article.
In the meantime we finally arrive home, with many images immortalised not only on a mobile phone, but fixed in our memory, and with the wonderful feeling that Mother Nature has once again given us a gift of unique beauty, for which we will always be grateful.
Where to stay to visit the Oasis on Monte Minerva
Relive first-hand the excursion to the Monte Minerva Oasis by staying at Domus 81 Luxury Villa.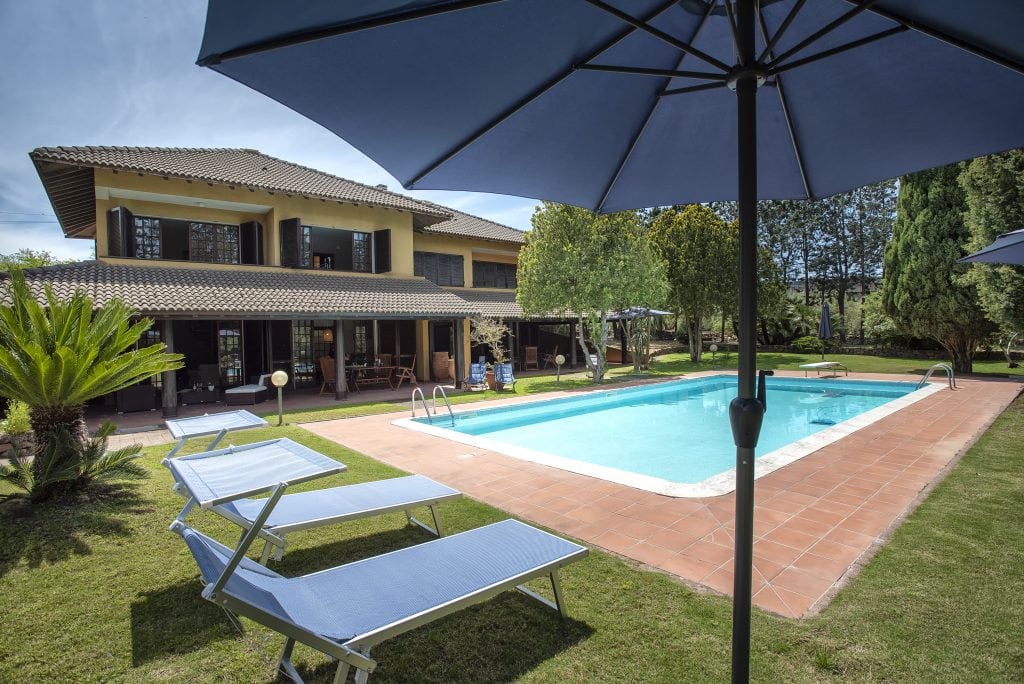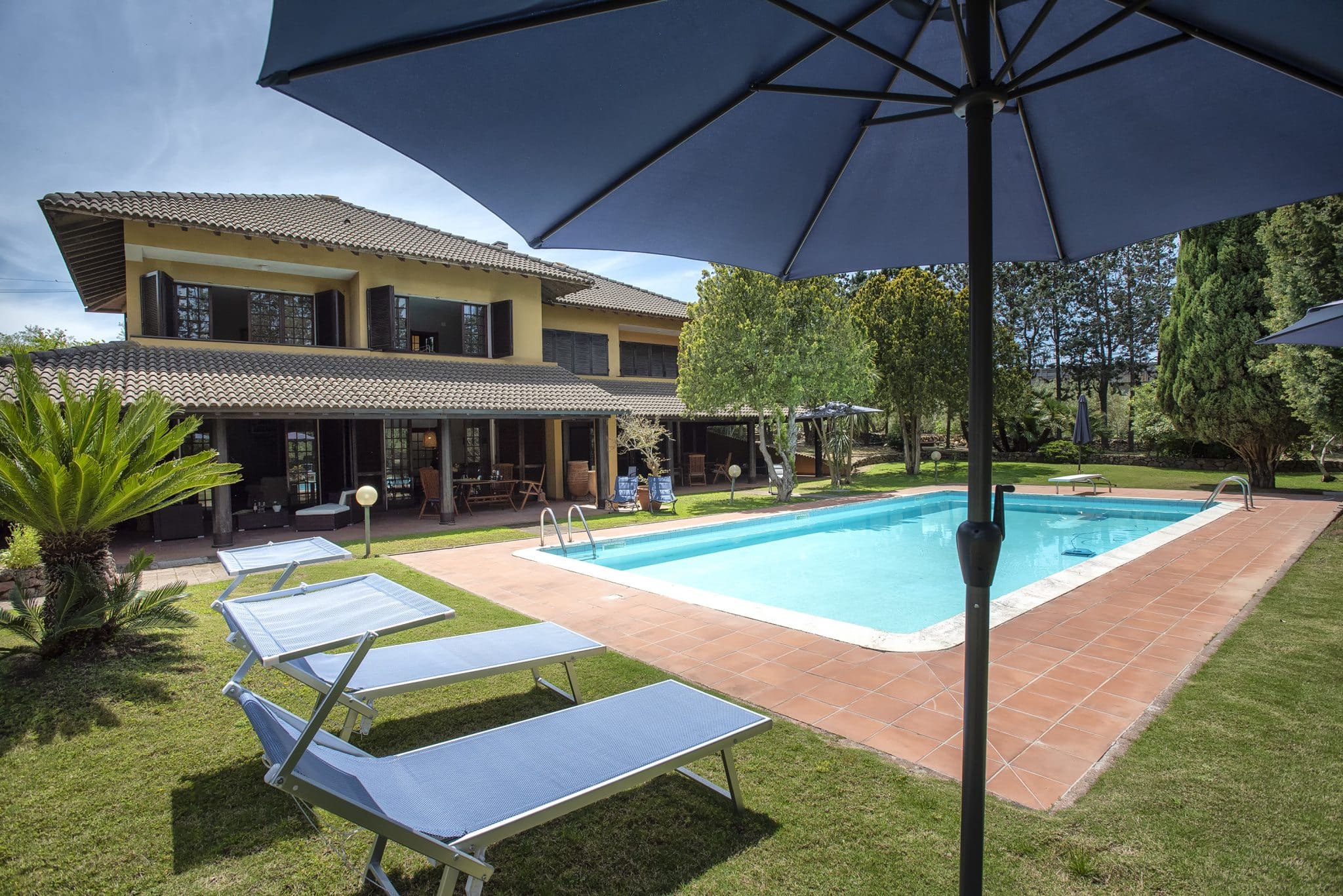 Domus 81 is the ideal solution for those who want to discover the best of Sardinia during a holiday.
Large structure that can accommodate up to 12 people. Garden with private pool and barbecue. Situated in a quiet green area, but only a few minutes from the historic centre of Sassari and Alghero, it is well connected to all the most beautiful areas and attractions of the island.
Find out more about Domus 81