Punta Giglio in Alghero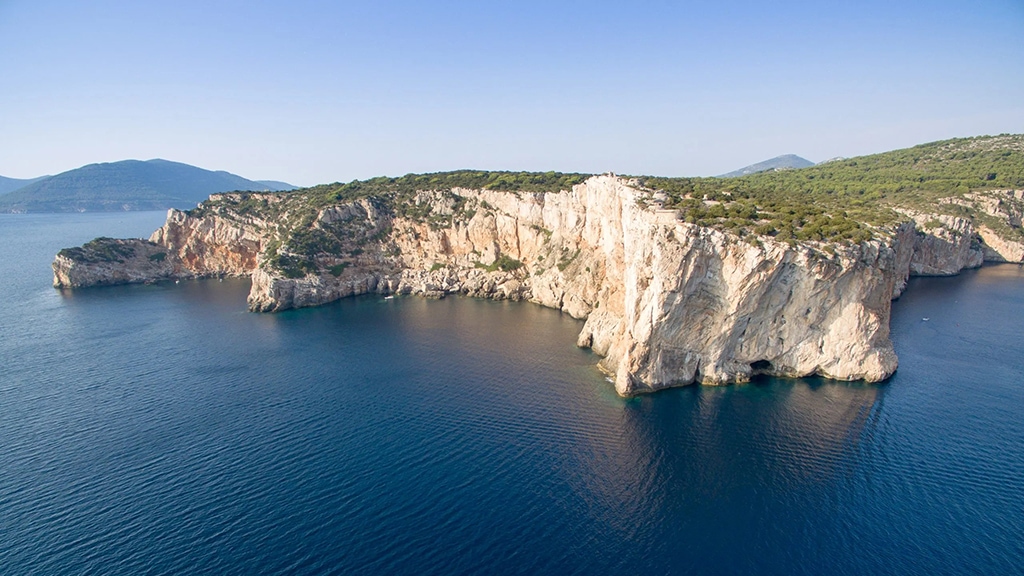 Punta Giglio in Alghero is a spectacular limestone promontory. Did you know that in recent years it has been the subject of much controversy regarding a renovation project?
Monica from the Domus 81 staff tells us about her experience discovering the new Punta Giglio area. Get ready for some unmissable news.
Renovation work and the former military base at Punta Giglio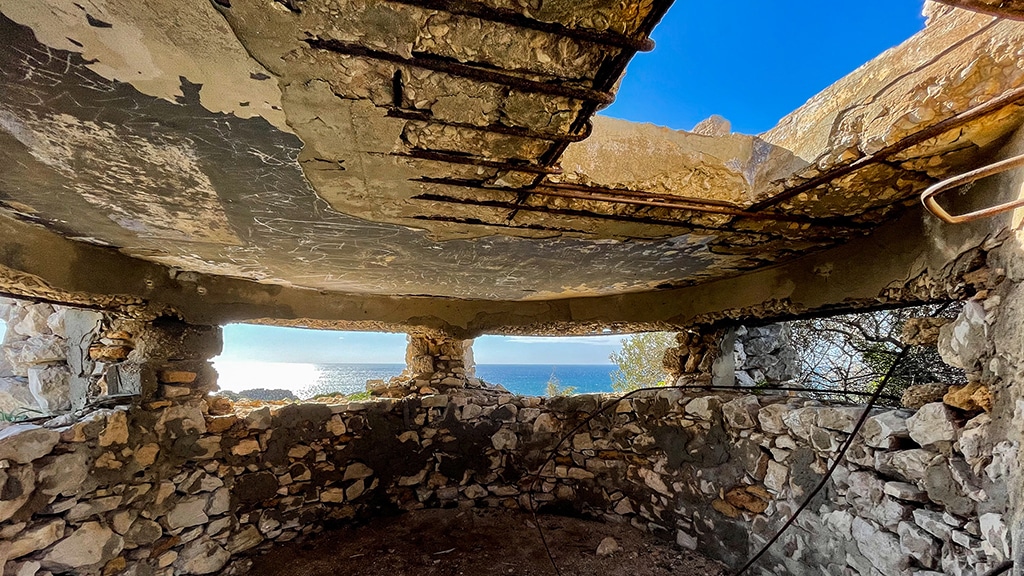 One Sunday in February, more precisely on my birthday, I decided to treat myself to a visit to Punta Giglio, because this area has recently been redeveloped, cleaned and made accessible for the purposes of a new, responsible and coherent tourism.
I have heard a lot in recent months about Punta Giglio, I have even seen banners in Alghero with the words 'Punta Giglio Libera' (Free Punta Giglio). In short, there have been a lot of clashes and diatribes behind this project for the renewal of the area, now part of the Porto Conte Park.
This area was once an important military outpost hidden by the wild Mediterranean vegetation. Once its usefulness as an arsenal ended, the area was nothing more than a public space abandoned to itself.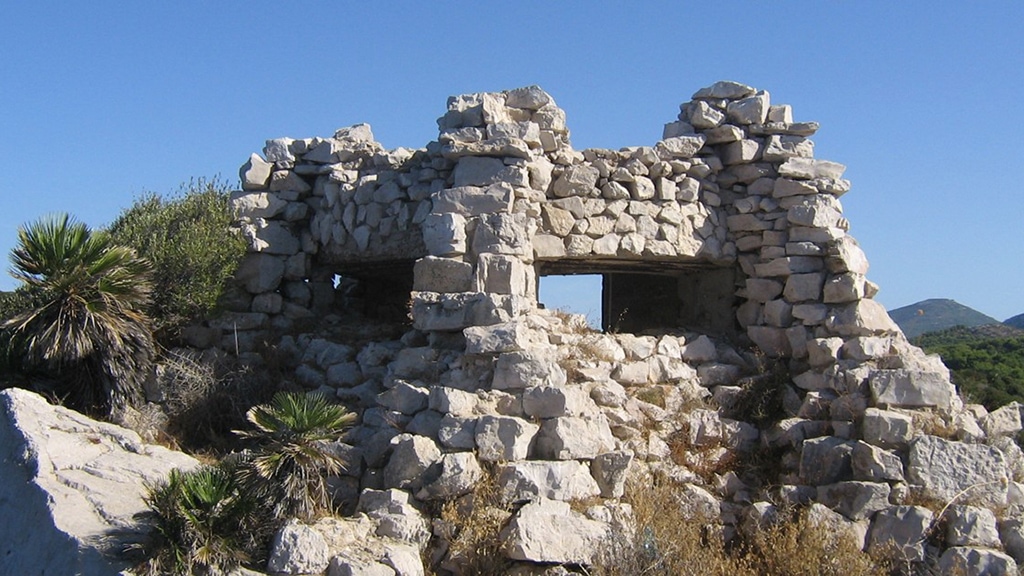 After much struggle and land restoration, Punta Giglio is coming back to life, rising from its ashes like a splendid Phoenix, and I cannot miss this marvel.
I set off with my dog for this mysterious destination.
The Route to Punta Giglio
Once we reach the promontory, there is at least 3 km of walking uphill following the main path to Punta Giglio. We continue at a leisurely pace enjoying the natural environment, which is very well cared for, and we enjoy observing the local flora and fauna.
Along the way there are many signs with captions explaining the various species and their characteristics.
I recommend trekking shoes or mountain bikes for this route.
As we continue, the road opens up, the vegetation gets lower and we can see the sea and Capo Caccia in the background. We are almost there.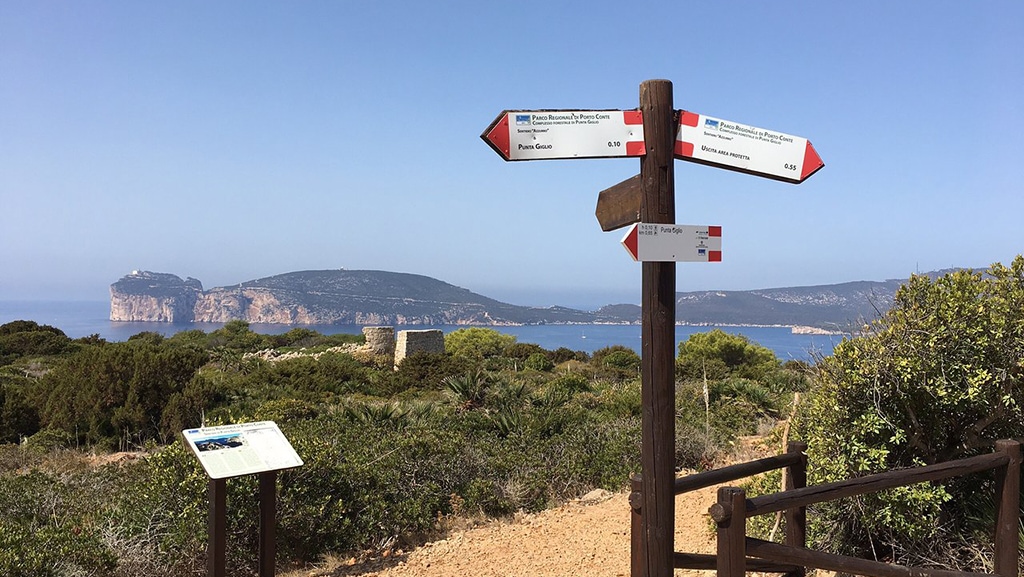 From time to time I stop to talk to other people who, like me, are accompanied by their dogs. My puppy is very sociable and always needs to make new acquaintances!
I meet foreign and Italian tourists, and I have the distinct feeling that something has changed about our environmental responsibility. This gives me hope for the future.
Then we reach the extreme tip, the highest point of the Punta Giglio crag.
A sanctuary of nature, full of beauty. A breathtaking landscape of sea, pine forests and the scent of resin.
What's at the top of the promontory?
I stopped at a spot in the sun, breathed deeply and for a moment I felt at one with nature. It happens when certain places really convey a lot.
There is a restaurant/bar here where you can stop for a snack or lunch. There are small terraces on which you can climb to admire the landscape.
In addition, there are descriptive signs that tell of the old Arsenal and narrate excerpts of the history of the old Battery that lived on this cliff during the war.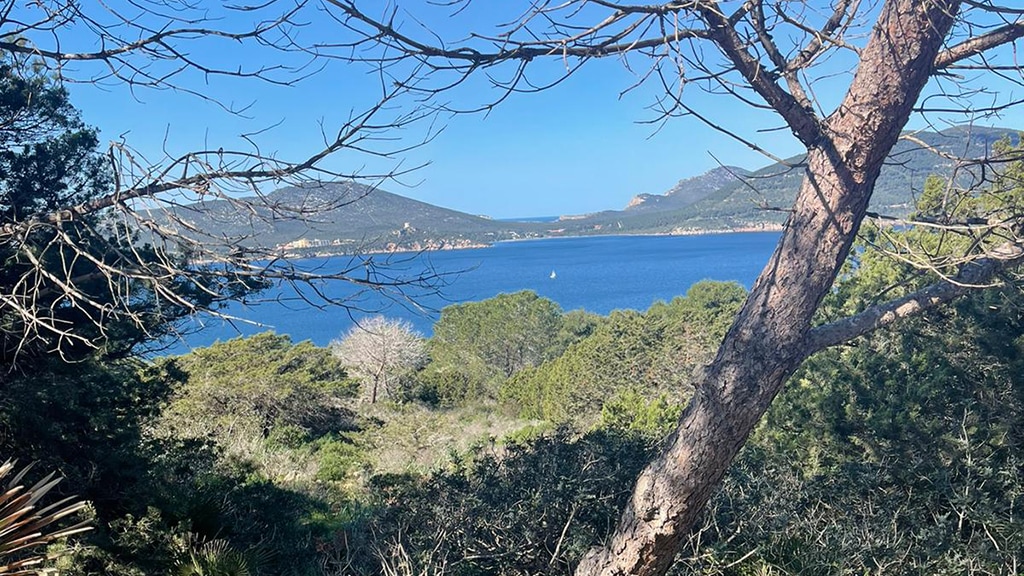 My desire to explore the area is unquenchable: on the way back to Alghero, we stop at Porto Conte to visit the lighthouse and the medieval coastal tower.
Lighthouses have a special charm to me, I am always curious to read their history!
I suggest you to do the same.
Plan your stay in Sardinia to visit Punta Giglio and explore Alghero
Live your own special experience visiting Punta Giglio and the Capo Caccia area by staying at Domus 81 Luxury Villa.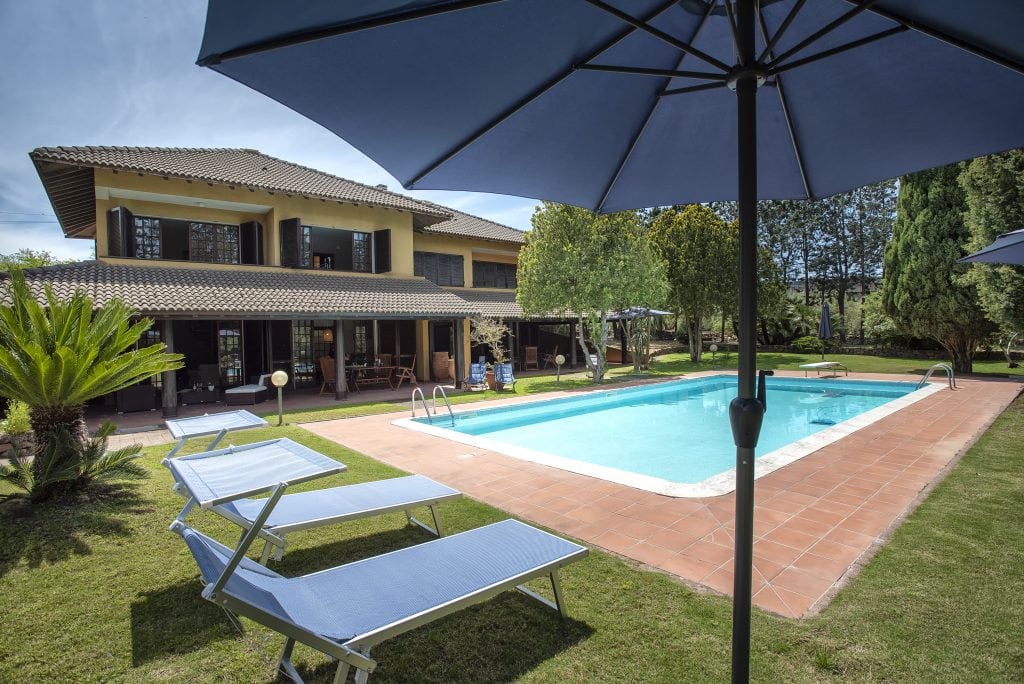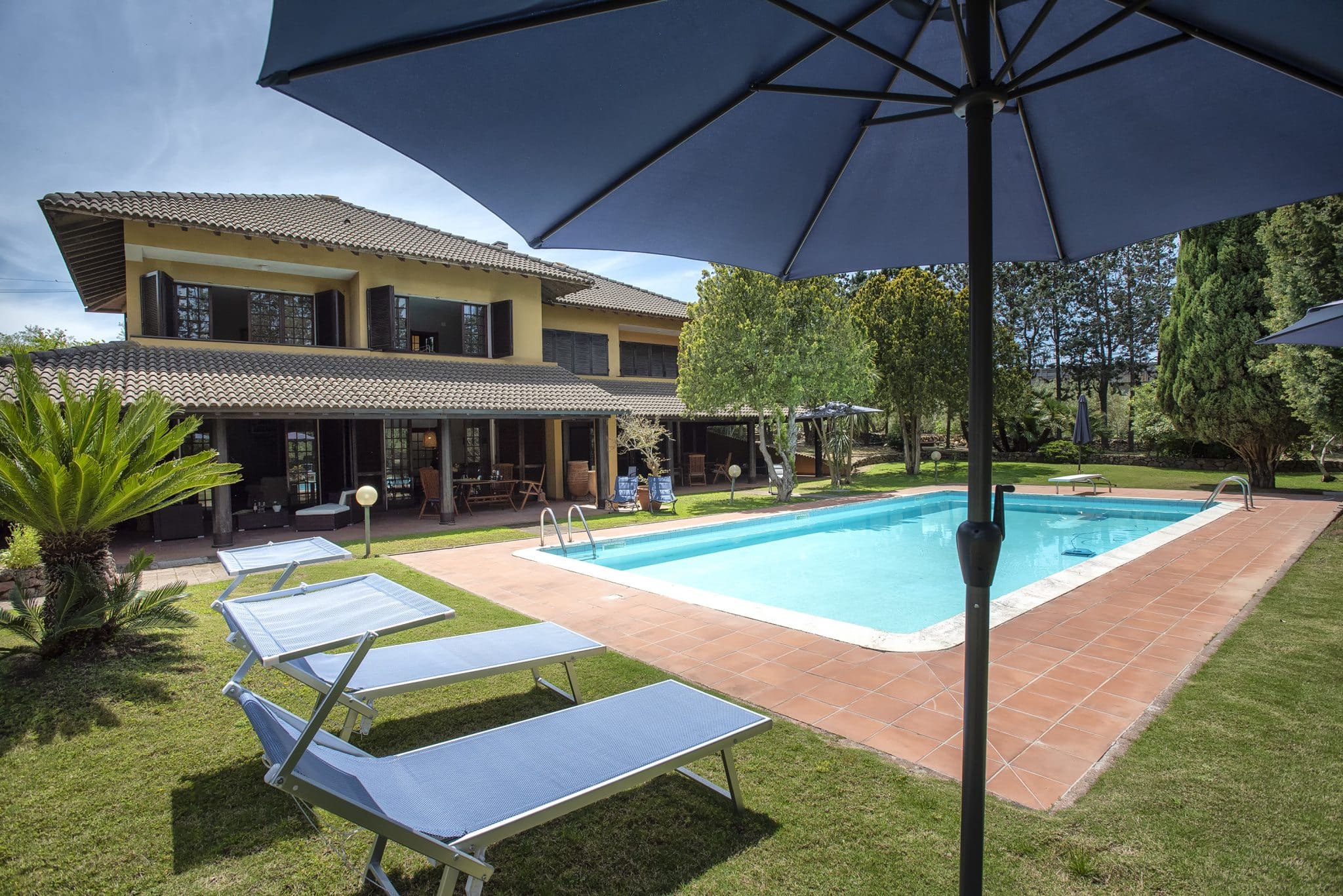 Surrounded by greenery, just a few minutes from the historic centres of Sassari and Alghero, it is surrounded by facilities for sporting activities and routes for walking, cycling or trekking.
It has a large garden with swimming pool, private parking and is composed of two units with independent entrances. It can accommodate up to 12 people.
Domus 81 is just a few minutes from the most beautiful beaches of Alghero and all the fantastic tourist destinations in north-western Sardinia to give you an unforgettable holiday.
Find out more about DOMUS 81