Traditional Sardinian desserts : all the most famous recipes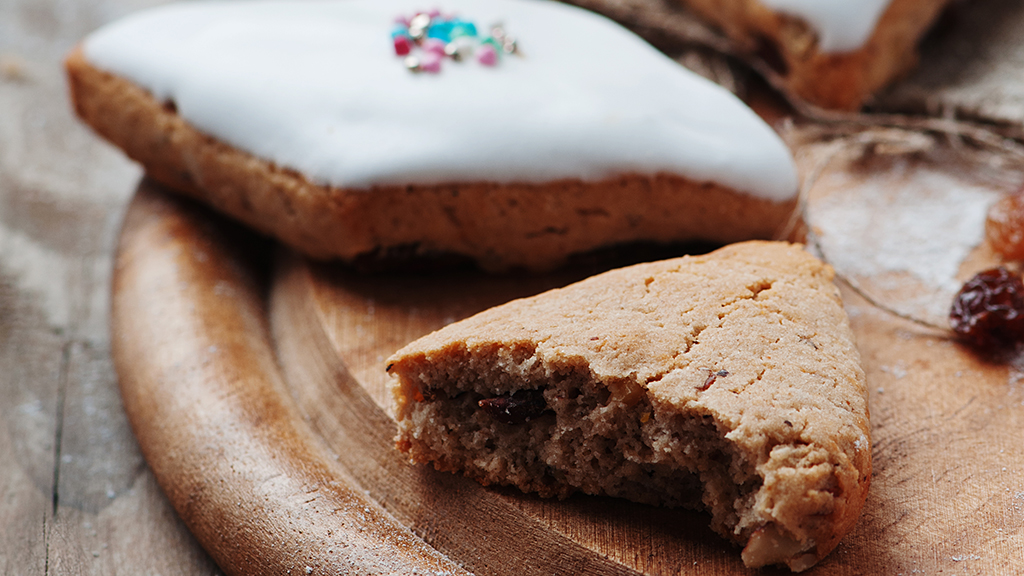 There are so many typical Sardinian desserts. Not to mention that for each recipe there may be a particular variant depending on the area.
Listing them all may be quite difficult, but these delicacies can be divided into categories according to the ingredients used in their preparation or the cooking technique.
In particular, we have grouped them here into: sweets with must (sapa), fried sweets, almond pastries and cheese sweets.
Let's start with the latter.
Sardinian cheese desserts
Cheese is an ingredient widely used in Sardinian confectionery to make many different desserts.é
Above all is the typical sheep's milk ricotta, produced locally in an entirely genuine way.
The most representative desserts of this group are definitely the Pardulas.
Pardulas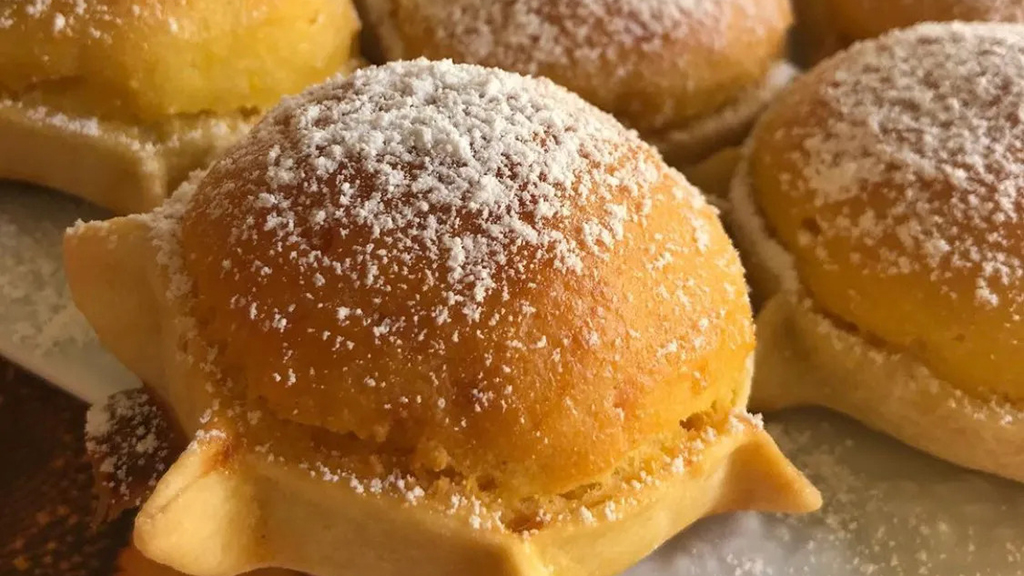 Pardulas are cheerful baskets of dough made with only three ingredients: semolina, water and lard, which can be replaced with butter.
Once this pastry has been prepared, it is stuffed with a filling of sheep's ricotta cheese mixed with egg yolks, sugar, semolina, lemon and orange peel and, to finish, saffron.
Saffron is also a recurring ingredient in Sardinian cuisine and is widely used in desserts.
With their particular shape and intense yellow colour, pardulas look just like little suns.
They bring joy to the table and are extremely tasty.
Trivia: Pardulas can be prepared all year round, but they are mainly found in the Easter period.
Sardinian Fried Sweets
The island is also known for some of its fried sweets, among which are the unmistakable 'cattas', saffron-scented pancakes with a distinctive spiral shape.
Standing out among all these delicacies are the irresistible seadas.
Seadas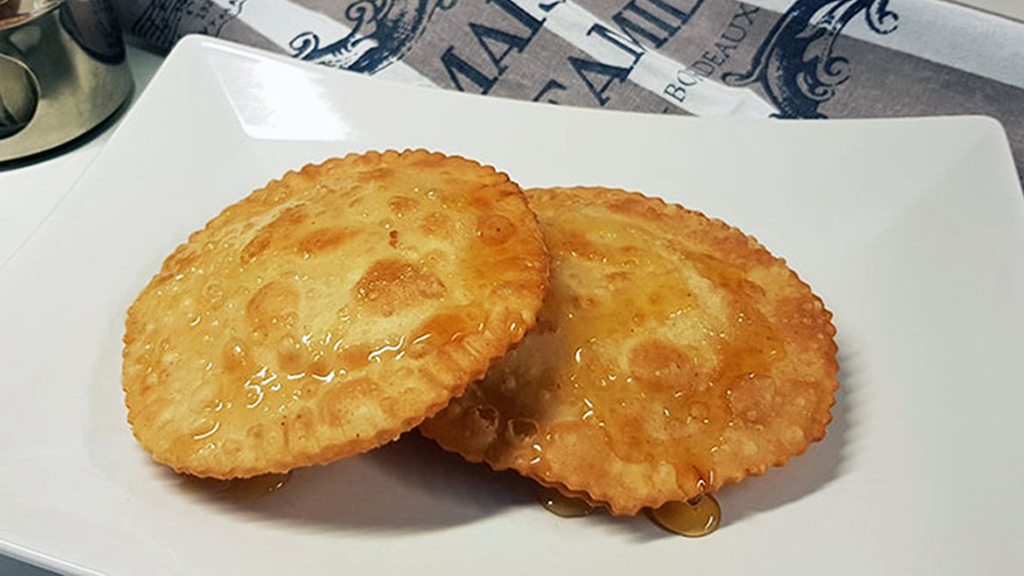 Seadas are a typical dessert super quick to make and extremely tasty.
The first step is the preparation of a very simple pastry: just water, semolina flour and lard.
Once ready and left to rest, we cut it into small disks to be filled with fresh pecorino cheese.
A brush of egg white on the surface and the seadas are ready to be fried.
The final touch is to drizzle strawberry-tree honey over the still-warm sweets and garnish with citrus peel.
Such fragrances and flavours!
And now let's discover some traditional desserts that use locally produced wine must as an ingredient.
Sapa sweets
Sapa (or 'saba' in the Sardinian language) is cooked wine must that, when used to make sweets, gives them a very special flavour and aroma.
Among the typical desserts made with sapa, one of the most representative is Must Bread. A simple recipe, like all traditional Sardinian ones, yet extremely tasty.
Must Bread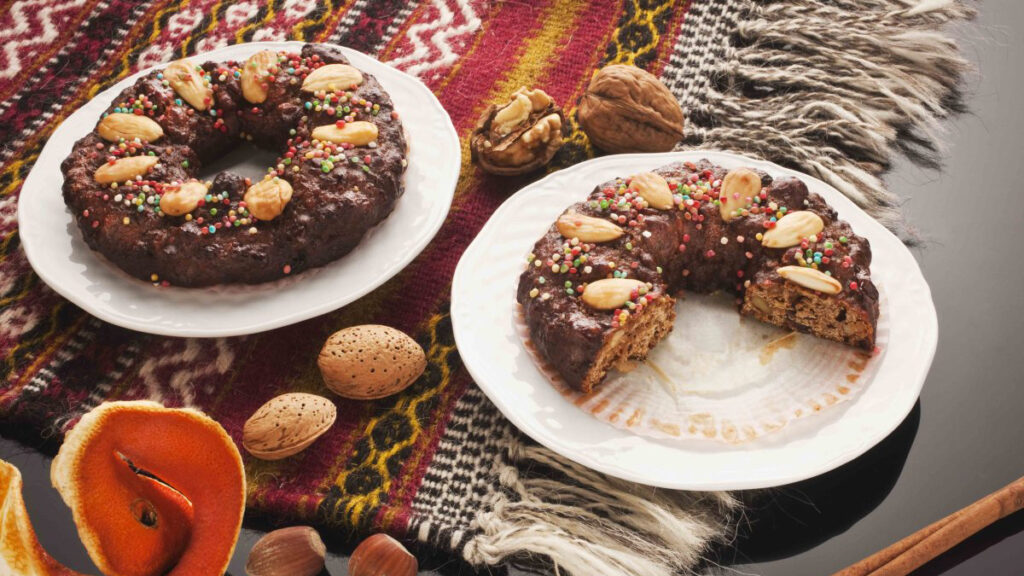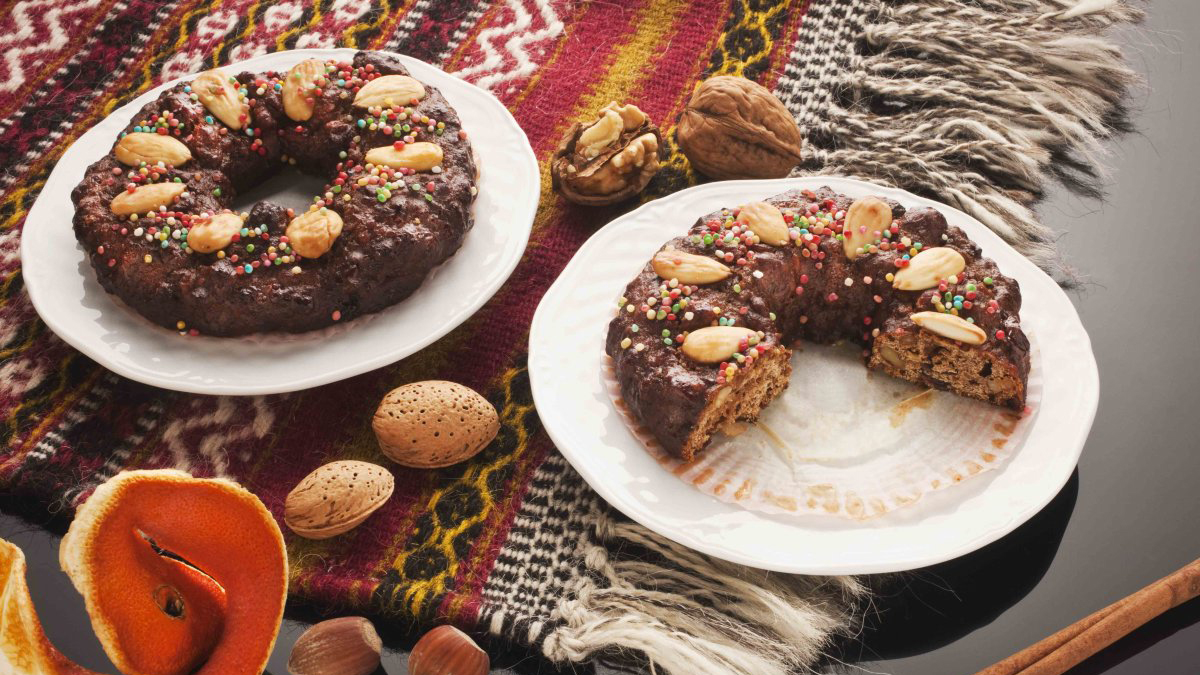 The ingredients are flour, concentrated cooked must (sapa), dried nuts, sugar, milk, orange, vanillin, cinnamon, baking powder and coloured sprinkles to decorate.
This is a very substantial dessert, providing the right amount of energy without being too heavy.
And now, let's talk about almond paste pastries.
Traditional Sardinian almond sweets
The number of sweet preparations based on this dried fruit is endless, and one is more delicious than the next.
If you love almond paste, you will certainly go crazy for 'pilichittos'.
Pilichittos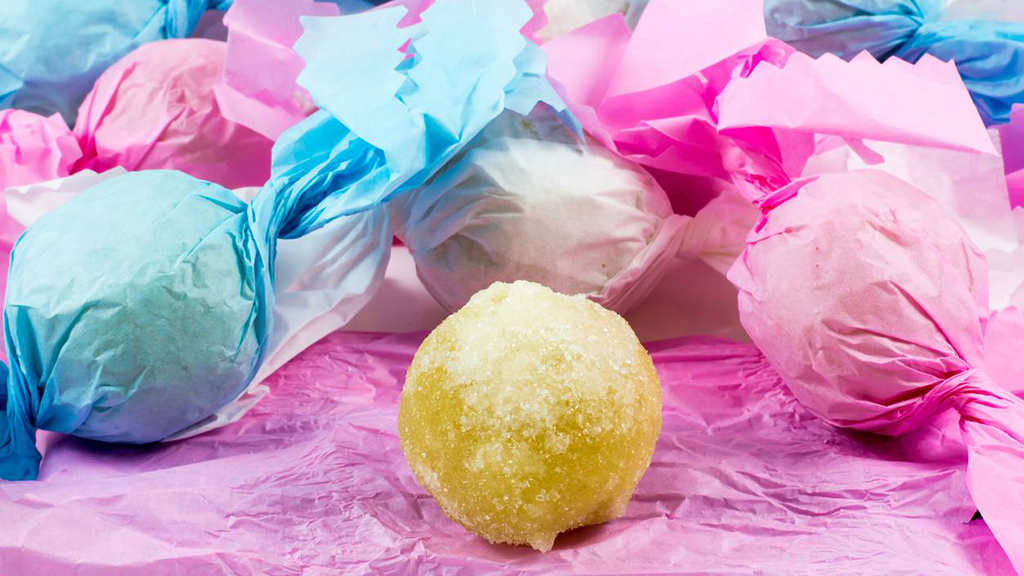 They are made of just water, almond flour and sugar to which elderflower liqueur is added.
The peculiarity of these sweets is in their appearance: once ready, they are sprinkled with icing sugar and wrapped in coloured paper like candy.
They are incredibly easy to make and serve as an excellent gift idea.
The surprising thing is that by substituting just one ingredient, it is possible to make a completely different kind of sweet, known as 'Sardinian sighs'.
Sardinian sighs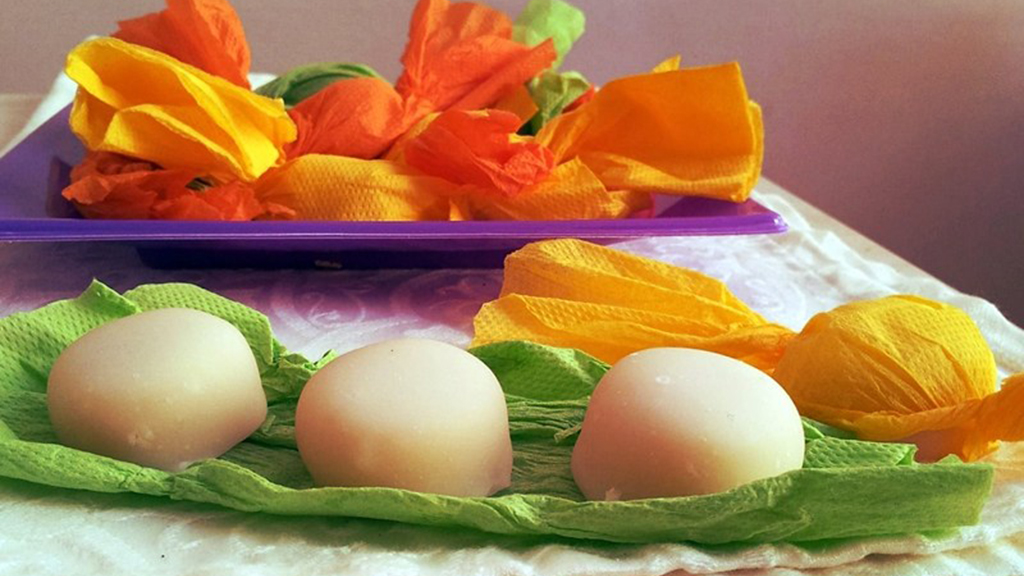 Sardinian sighs are very easy to prepare as well and require only a few ingredients.
Almond flour, water, sugar and lemon zest.
Once baked, these sweets are covered with a white icing made of sugar and water and usually served in coloured paper cups.
Try making these effortless recipes to bring home the amazing flavours of beautiful Sardinia.
If, on the other hand, you want to taste these delicacies prepared directly on the island and discover all the delights of Sardinia, set off for a wonderful stay in Sassari!
Stay at Domus 81 Luxury Villa
In Sassari, Domus 81 Luxury Villa is ideally located to enjoy your privacy while remaining close to the sea and just minutes from all the tourist attractions of north-western Sardinia.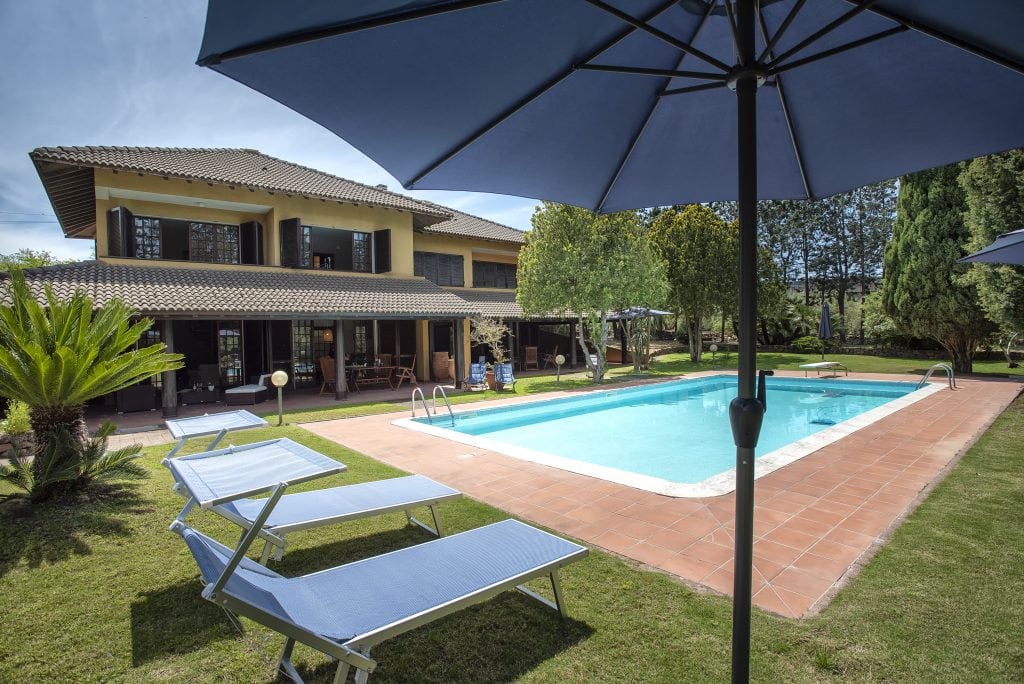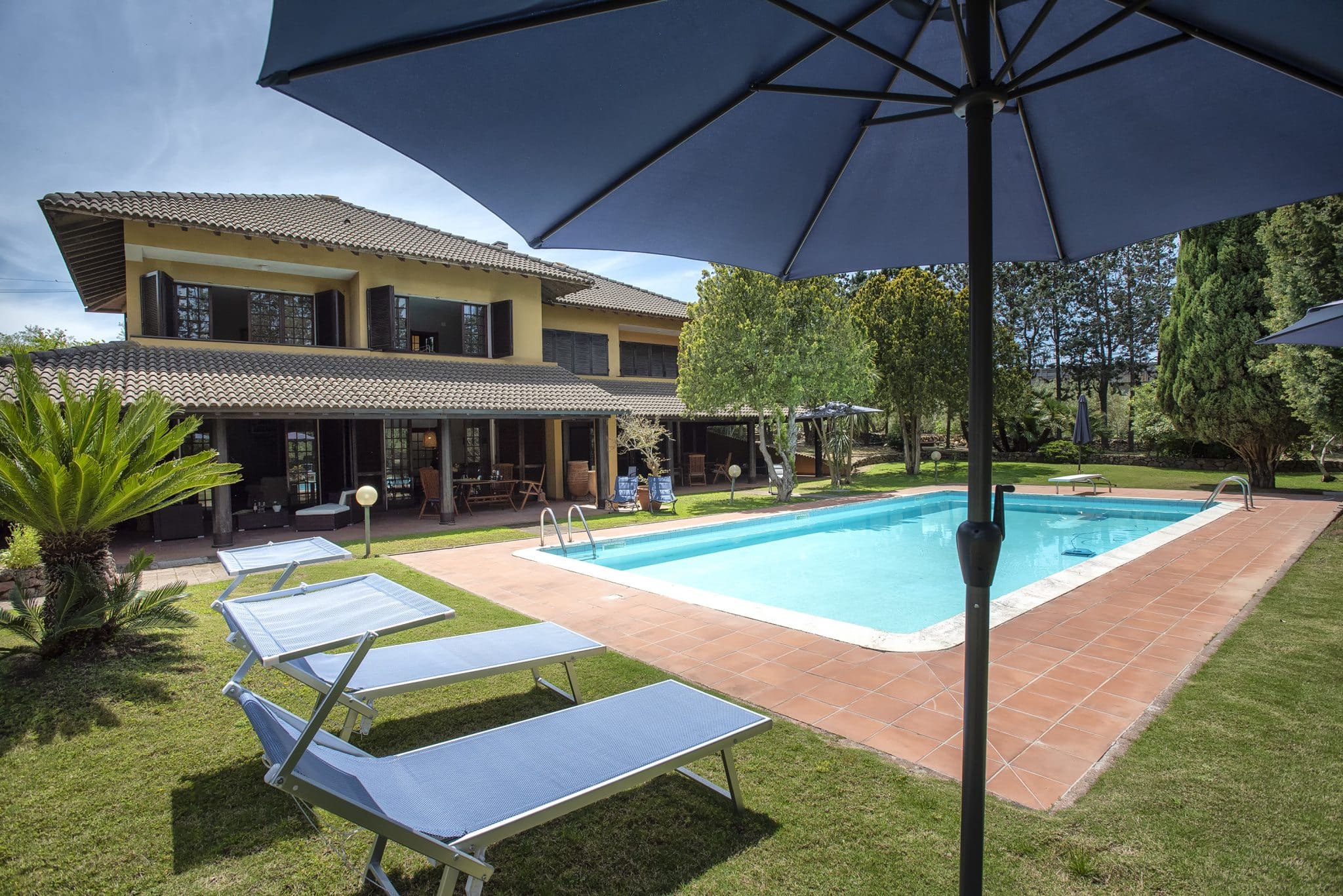 Find out more about Domus 81