Street food in Sassari you must try at least once in your life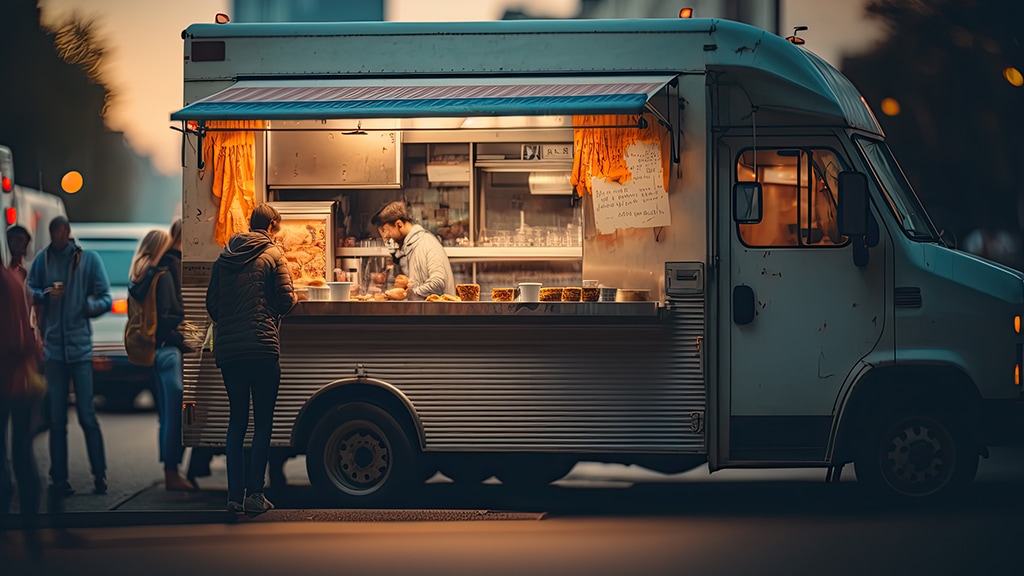 What's good to eat strolling the streets of Sardinia? Here is all the street food in Sassari you should try at least once in your life!
Sardinian street food to try in and around Sassari
Street food trucks are a good alternative to restaurants when you are out and about and have little time between an excursion and shopping in the city centre.
Moreover, you can be sure that the food is truly authentic and genuine.
But how does street food originate in Sassari and Sardinia?
It must be said that there has never really been a street food culture on the island.
This is because the culinary tradition is closely linked to pastoralism, which the people have mainly been involved in since ancient times.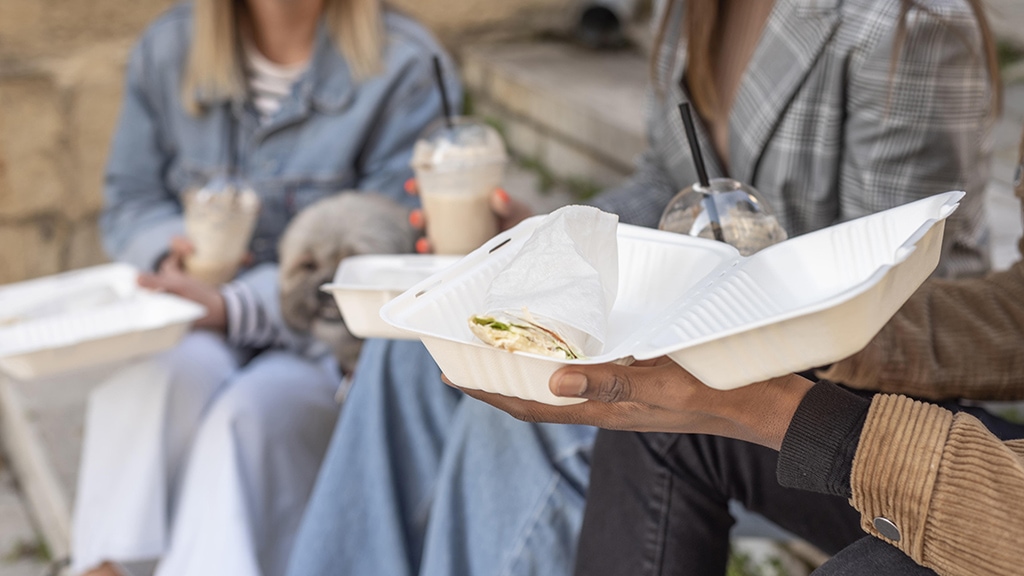 So, with the needs dictated by cultural evolution and the desire for tourists to also try typical Sardinian food, all local dishes have been adapted to the "walking" format.
And by "all" we really mean all, so much so that in some areas of the island there are food trucks offering exquisite homemade pasta.
But let's see which ones are not to be missed for an authentic experience of real food tasting in Sassari and its surroundings.
Panadas
Panadas are small pies with a thin, crispy dough made of semolina and lard. Inside is a delicious meat filling. Panadas are unmistakable, characterised by their twisted closure.
The fact that they are small sized makes them the perfect dish to enjoy while strolling through the streets of the centre.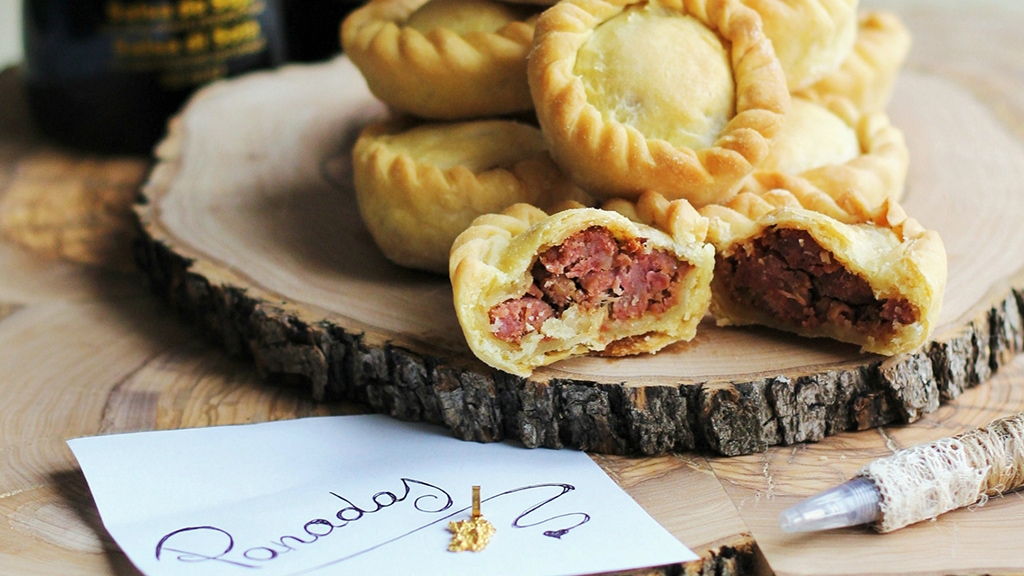 Sandwich with salticcia or purpuzza (sausage)
Ever-present and available everywhere in Sardinia are the fragrant and succulent sausage sandwiches.
The grilled meat is used to fill sandwiches that are usually very soft.
Although the most popular version is the classic one without any condiments, you may decide to try it enriched with sauces and vegetables for a fresh touch.
Speaking of sandwiches, there is one traditional to Olbia that can also be found in the Sassari area on special occasions such as festivals and fairs: the octopus sandwich.
Octopus sandwich
Despite the simplicity of the ingredients, it is a really delicious street food. These are soft sandwiches stuffed with boiled octopus, simply dressed with oil and parsley, a bit like the classic octopus salad usually
served as an appetiser.
The octopus sandwich is perfect to enjoy while walking on the beach, as well as in town, which is why many waterfront cafés offer this street food among the dishes on their menu.
Fresa/Sardinian spianata
The Sardinian "spianata", which on the island is called "Fresa", looks a bit like the classic piadina from Romagna and is also available in a street food version. It is served stuffed with a tasty filling of veal or pork and nutritious grilled vegetables.
Casu arrustu (caju arrustu, roasted cheese)
Casu arrustu is to be considered a real comfort food! An irresistible slice of semi-mature cheese is cooked on a griddle and placed on a nice piece of carasau bread.
This stringy snack is never missing at Sardinian fairs. In its simplicity, it is among the most irresistible foods ever.
Equally famous is the Fainè.
Fainè
Fainé is easily found in Alghero, Sassari, Calasetta, Carloforte and Cagliari, in short, all over the island. It is the very famous chickpea flatbread that, once ready, has the right consistency to be cut into pieces or slices and enjoyed while strolling through the narrow streets of Sardinian towns.
Sardinian meat-based street food to eat in Sassari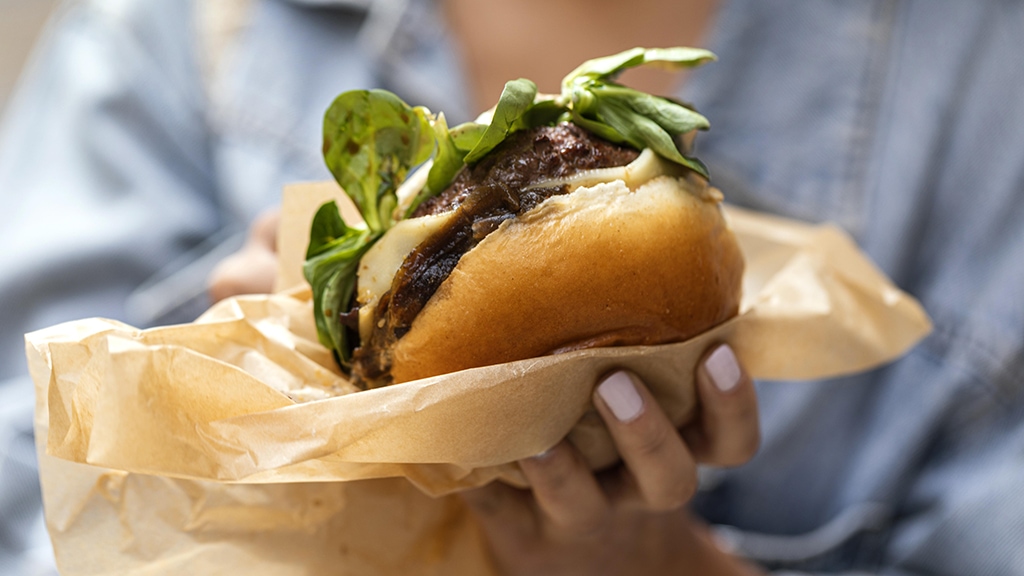 Roast and stewed meat: suckling pig, arrosticini, slices, sheep in coat, stewed tripe with tomato and stewed sheep.
You will certainly have heard of the famous "Sardinian Porceddu".
Besides being the typical Sardinian recipe par excellence, it is also the king of street food in and around Sassari.
Crispy, fragrant skin and juicy, tender meat are served in sandwiches, paper cones or recyclable disposable plates to be enjoyed on the go.
Would you like to enjoy an authentic Sardinian Porceddu at home? Try our traditional Sardinian recipe!
But on the island there is a real culture when it comes to meat preparations, so among the most popular street foods are also offered arrosticini, slices, sheep stew or sheep in coat and stewed tripe with tomato.
By the way, there are meat-based street foods that can only be found in Sassari!
Street food you can only find in Sassari
There are three unique and delicious street food dishes that can only be tried in and around Sassari.
The most famous one is definitely the horse slice sandwich.
Horse slice sandwich
Soft and fragrant with succulent barbecued horse meat. An authentic aroma and flavour that you can only find here.
Mazza Frissa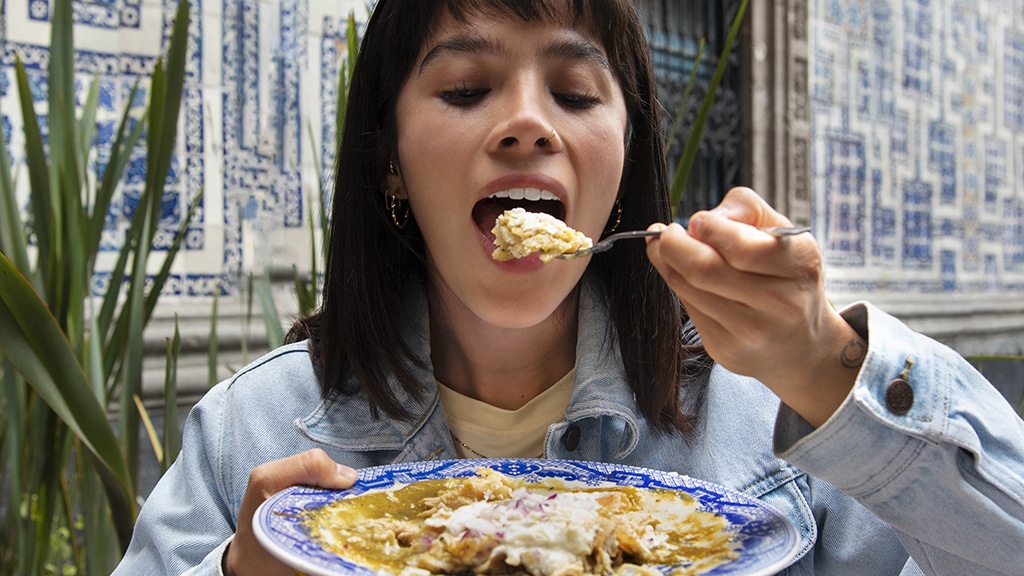 Mazza Frissa is among the lesser known foods precisely because it is only found in Gallura.
This dish is actually a Sardinian hors d'oeuvre, yet it is often reintroduced as a snack food.
It is a preparation of semolina and liquid cream. This delicious mixture is served together with fragrant pieces of carasau bread: a fantastic combo.
Not only can an appetiser be transformed into a street food, but even pasta dishes can be turned into ideal accompaniments for walks in the city centre, as is the case with the delicious chiusoni galluresi.
Chiusoni galluresi
Only in Gallura, at fairs or festivals, you can find food trucks serving inviting and rich portions of chiusoni galluresi, tasty handmade gnocchi served with tomato sauce.
And now to the street food dessert!
Sweet street food
To fill up on sugar between a trip to the museum and a visit to Sassari's ancient monuments, there is nothing better than some sweet street food.
In and around Sassari you can find all the traditional Sardinian sweets to end your food tour on a high note.
Seada
The seada is a giant, fried raviolo filled with cheese and served with warm honey topping.
This typical dessert can be tasted all over the island, but it is in Alghero that its walking version was first proposed.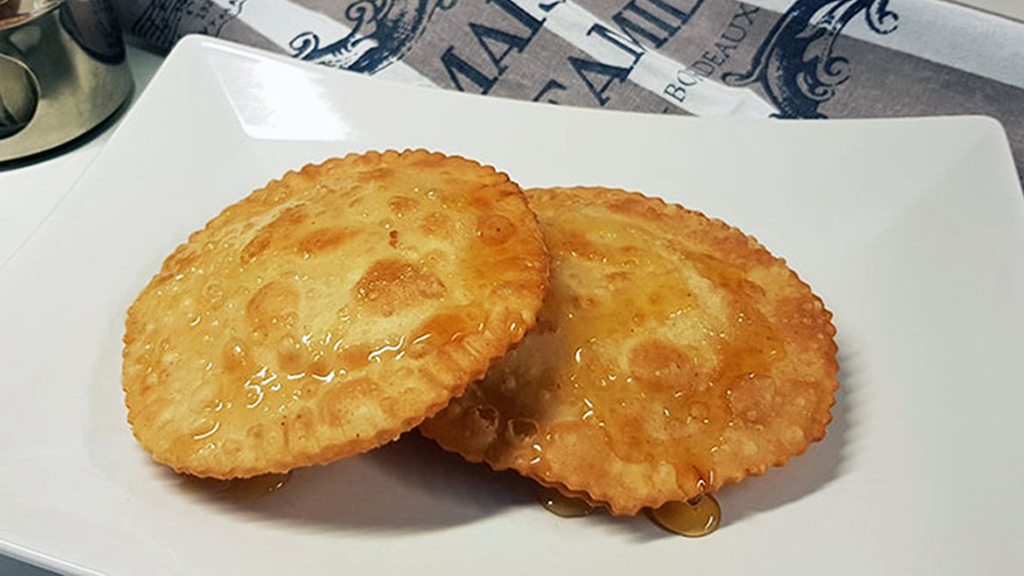 Frisjoli longhi or zeppole
Frisjoli longhi are long, spiral-shaped zeppole that are usually prepared at home for Carnival, but they are so good that are offered all year round as street food.
Especially during local festivals and celebrations, these delicious sweets are never missing.
If you happen to taste them, remember that they should be enjoyed strictly warm, covered in caster sugar.
And finally, there they are: the famous Fatti Frissi.
Fatti frissi
Street food events in Sassari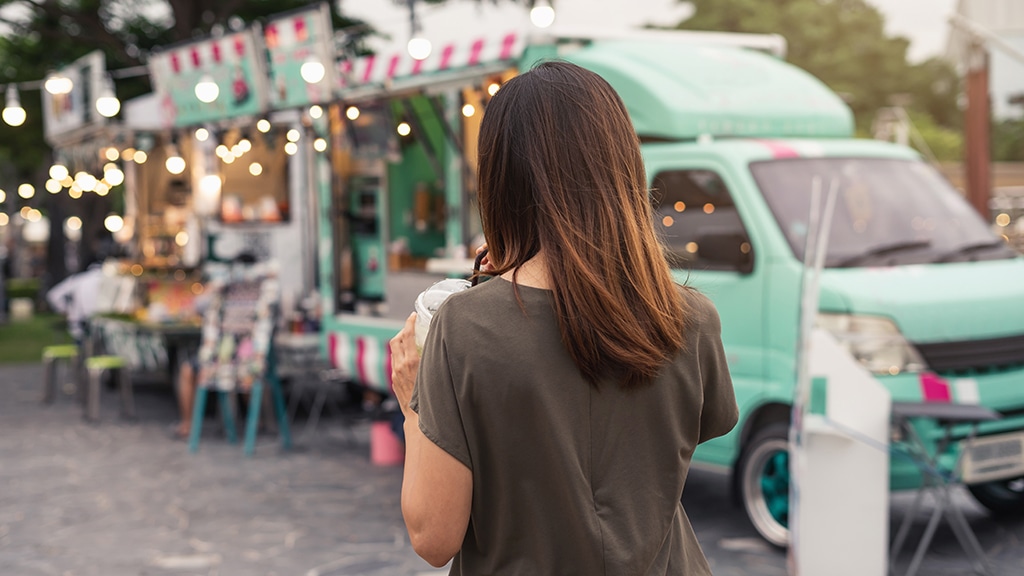 Every year in Sassari there is the Eat&Buffas Food Truck Festival and the Eat&Buffas Sardinia Food Parade takes place in Platamona : the latter is an event dedicated to street food from every part of Sardinia
to be enjoyed with excellent local wine and beer.
In Olbia, in July 2017, was held the first local Street Food Festival.
Since then it has been an itinerant event that touches the entire Italian peninsula, usually on an annual basis. During the first festival, various street chefs offered different international as well as national dishes in a street version in Piazza Elena di Gallura.
Plan your street food tour in Sassari with a fantastic stay at Domus 81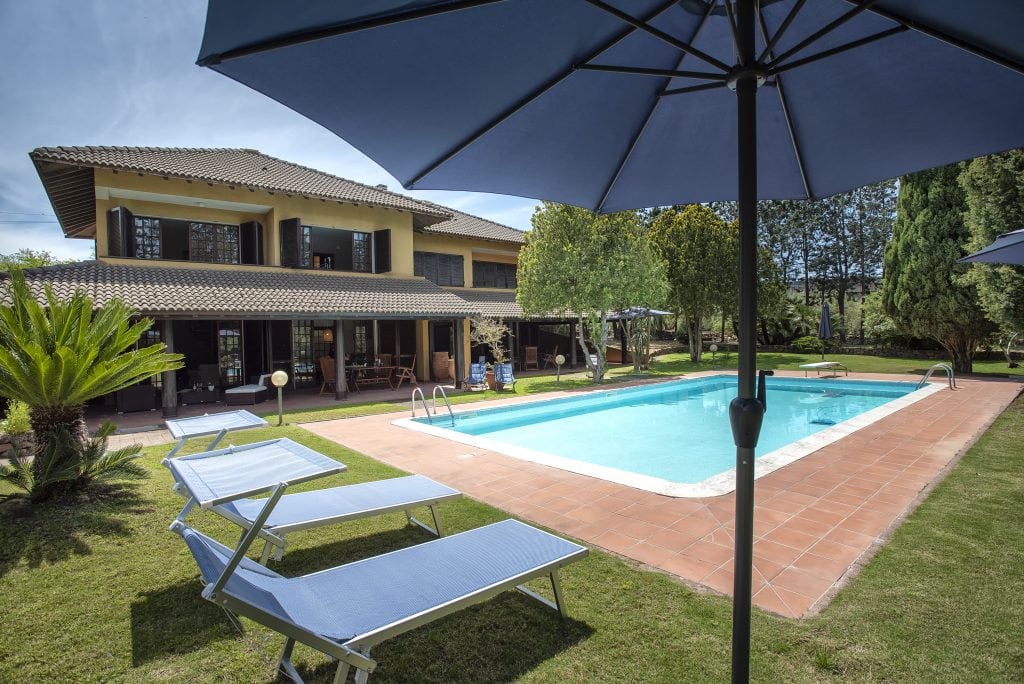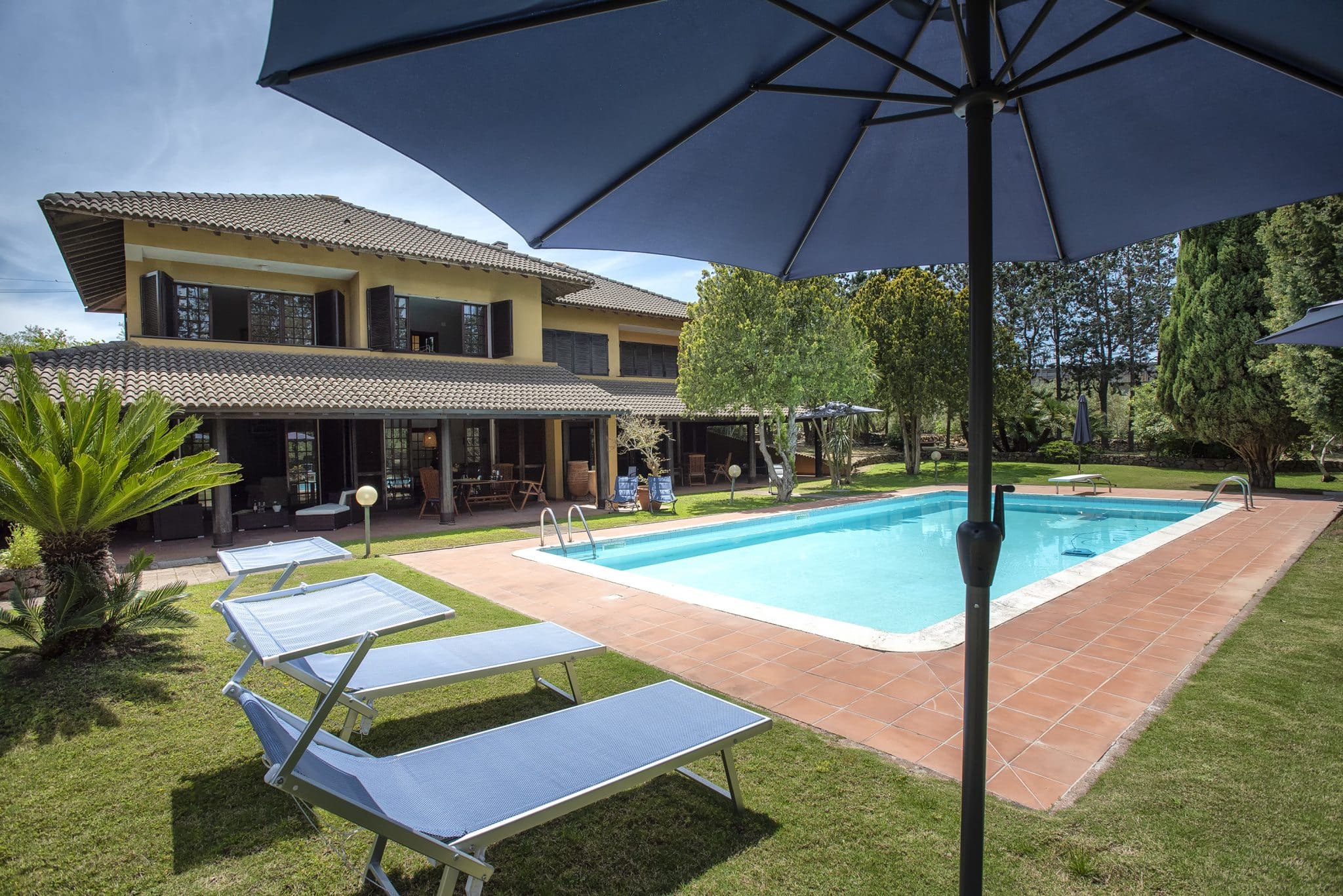 Discover Domus 81